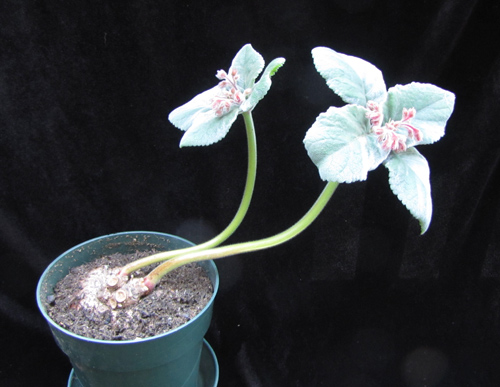 It happened again! Ten years ago, a plant fell off its stand during the winter and landed upside down, with interesting results. In the winter of 2016-2017, we had another example.
In this case, the plant fell on its side. When discovered, the new stems were growing straight up, which meant parallel to the soil surface. I righted the pot and only a few days later, remembered I should have taken a picture.
By the time the plant was photographed, it had started to correct its growth direction. It was much more dramatic when it was first found lying on the ground. At that point, once the pot was righted, the stems were horizontal.